Biotehniskais centrs, JSC is an innovative Latvian company, designing and manufacturing laboratory and pilot scale bioreactors. The company was founded in 1996.
Our bioreactors meet up-to-date requirements and includes innovative solutions. Model based  control of fed-batch fermentations, as well as the novel magnetic drive are as an examples. We test new bioreactor solutions in our fermentations laboratory.
Our bioreactors have been designed in such a way to be easily supplemented and adapted to various applications. We have created laboratory bioreactors for cultivation of bacteria, mammalian cells and microalgae, using a common platform. We create pilot scale bioreactors made of components (vessel, technological stand, control cabinet), we can supply each of them as a product separately. Thus, for example, our bioprocess controllers are used in bioreactors of other manufacturers, but delivery of technological stands and control cabinets can ensure a fully automated process using the existing bioreactor vessel.
We not only deliver autonomous bioreactors, but also create complex bioreactor lines for an industrial production process. We have created production facilities up to 10 bioreactors, and volume up to 15 m3. It should be noted that all the bioreactors are equipped with novel magnetic coupling mixers.
To ensure the compliance with GMP rules, we are using SCADA software according the requirements of 21 CFR Part 11 (document from US Food and Drugs Administration).
The quality system of Biotehniskais Centrs, JSC is certified byBureau Veritas Quality International according to ISO 9001:2015.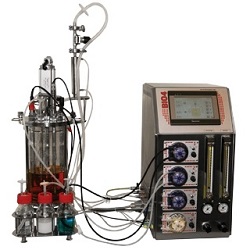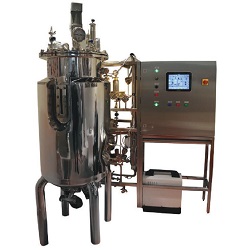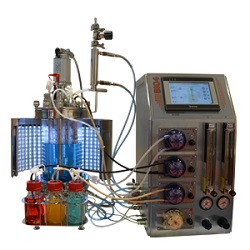 Products: